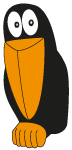 For 30 years Spielart have been in the forefront of designing, developing and manufacturing adventurous playground equipment. Specializing in recreational play areas for different age groups. With our wealth of experience and unique sense of creativity, we seek to create an ideal space for little adventurers and explorers. Our designs transform the environment into a new experience where suddenly you are a princess, a wizard, a pirate, go on a treasure hunt or conquer a witch´s forest. You could maybe even discover characters from your favorite fairy-tales! The imagination knows no limits.
All our play equipment and designs are coordinated together to the desired topic and are added together as components of the story. We want to build worlds of experience that will awaken children´s imaginations. With great attention to small details, the joy of discovery remains long after the playground visit.
Children and the clients will find their wishes and ideas inside the realized concept and have the feeling of being an integral part of the project.
Large projects are not the only interest for us at Spielart. From the smallest to the largest area, in the nursery or in the private sector, we custom tailor our designs to the available space, the future uses and find solutions for every available budget.
We will provide you with a non-binding offer that is tailored to your specific wishes. If you are unable to find a particular product or piece of equipment in our catalogue, would like more detailed information or wish to carry out a special project, please do not hesitate to contact us. We always welcome new challenges, and would be pleased to advise you!
spielart GmbH – workshop for the development and manufacture of adventurous playgrounds and custom playground equipment
Our production facility in Mechterstädt